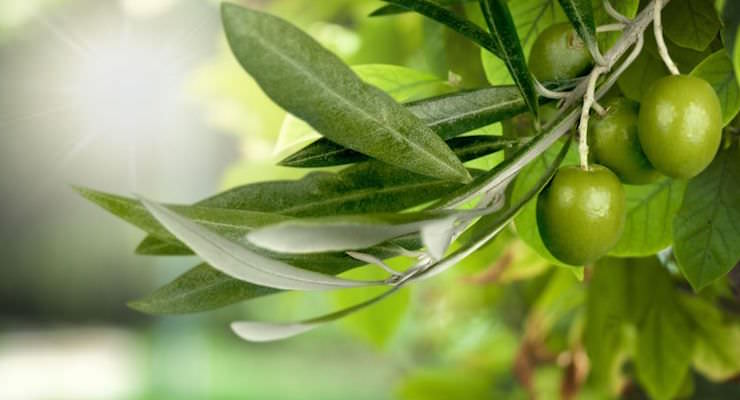 When we created  MyPlankton ™ Mother Nature's Nutrition we could not overlook the health benefits of Olive Leaf Extract and so this powerful antioxidant became a staple ingredient, adding to the already high quality list of ingredients in MyPlankton! 
Our Olive Leaf extract is grown and sourced here in Australia, by an Australian company committed to producing an extract with the greatest medicinal activity possible.
OLIVE LEAF EXTRACT BENEFITS?
MyPlankton ™ Mother Nature's Nutrition – Immune support
Relieves coughs, colds and flu
Naturally high in antioxidants
100% Australian grown and made
SOURCE OF HEALTH FOR THOUSANDS OF YEARS
For many centuries, the fresh leaves of the olive tree have been used as a medicine, and recent research at two Australian universities ** are illustrating why olive leaves are so good for us.
This university research shows that our globally unique Olive Leaf Extract (made from freshly picked leaves) has up to 40 times more antioxidants than the best Extra Virgin Olive Oils.
CARDIOVASCULAR SUPPORT
Olive Leaves have a long history of use as a herbal tonic to support cardiovascular function. Research shows that Olive Leaf Extract assists in the maintenance of normal heart function and helps to maintain a normal healthy cardiovascular system.
IMMUNE SUPPORT
Olive leaves have been traditionally used to enhance functioning of the immune system and aid the management of viral infections, especially when fever is present.
ANTIOXIDANT POWER
With 400% more antioxidant power than the equivalent amount of Vitamin C and is far more powerful than the many Noni, Goji, Mangosteen and Acai 'super-juices', Olive Leaf Extract is a powerful free-radical scavenger. Antioxidant research suggests we should be adding "Slurp" to the well known "Slip Slop Slap" message on skin protection.
100% NATURAL
Our fresh picked olive leaf extracts contain no alcohol, sugar, starch, yeast or gluten. No artificial flavours, colourings or preservatives
To learn more about our high quality ingredients in 'MyPlankton ™ Mother Nature's Nutrition'  please click here
**SOUTHERN CROSS UNIVERSITY – Natural Product Pharmacology Unit
**CHARLES STURT UNIVERSITY – Environmental and Analytical Laborations